KK Hydraulics are one of the largest stockists of bearings, belts, seals, filters, pulleys and sprockets in Munster. The walk-in counter service at our Tralee store is your one-stop shop for all types of hydraulic and pneumatic components and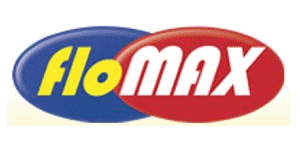 supplies. The range of products includes everything from adapters, hoses and seals to  cylinders, pumps, valves, lubricants, filters and more.
The most popular products include belts, bushings, chains, flange bearings, hydraulic hoses, hydraulic pumps, hydraulic rams, hydraulic valves, hydraulic fittings, hydraulic brake lines, hydraulic oil, hydraulic seals, hydraulic o-rings, hydraulic check valves, hydraulic filters, hydraulic adapters, hydraulic quick couplings, machine shop supplies, pulleys and sprockets. We are stockists and distributors for some of the top brands in the industrial hydraulics and pneumatics industry.
Fittings & Adapters
Our Hydraulic Fittings and Adapters range from 1/8″ to 2″ and are in threads of BSPP, BSPT, NPT, NPSM, JIC, SAE, UNF, ORFS, Metric, Toyota, Komatsu, French Metric and flanges in 3000 and 6000 series. We also carry an extensive stock of Industrial Fittings ranging from 1/4″ up to 12″ in mild steel, brass, aluminium, polypropylene and stainless steel. Our range covers air, water, steam, cam and groove, holedall couplings, fire hose couplings and hygienic fittings.
Hydraulic Pumps
Our range of hydraulic pumps include light duty gear pumps and vane pumps right through to variable displacement piston pumps. We occasionally have refurbished pumps at greatly reduced prices – give us a call at 066-712-2768 (from outside Ireland dial +353-66-712-2768) for current stock or availability. We stock related items from Cylinders, PTO's and Motors, right through to power packs either new or reconditioned.
Hydraulic & Pneumatic Accessories
A visit to our Tralee shop is a must to see our expansive range of air compressor, fluid power and pneumatic accessories including, adhesives, cutting tools, oils & lubricants, hand tools, O-rings & O-ring kits, power tools, seals, test point hose, pneumatic cylinders, valves, brass or plastic push-in fittings and more.
Valves
We carry in stock a great variety of valves including directional single and double solenoid complete with AC/DC coils, Cetop check valves, pressure reducing valves and pressure relief valves. We also have high pressure 2, 3 and 4 way hydraulic ball and diverter valves, needle valves, speed control needle valves, in-line and angled isolator needle valves and non-return valves.
Contact Jakes or Willie Kelly at  066-712-2768 (from outside Ireland dial +353-66-712-2768) or submit the contact form for more information.